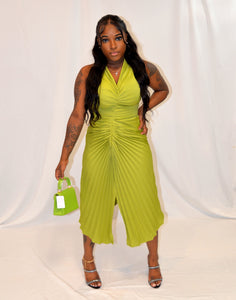 Introducing the "Mystic Green" dress - a luxurious and sophisticated dress perfect for formal occasions. The dress features a long, flowing design that adds elegance and glamour to any event. The soft and smooth satin material not only adds to the dress's luxurious feel but also drapes beautifully over your body, creating a flattering silhouette.
In a stunning green shade, the "Mystic Green" dress captures the essence of nature, evoking a sense of peace and tranquility. The dress's rich color and long, flowing design make it perfect for weddings, proms, or any other formal events.
Pair this dress with heels and statement jewelry for a truly show-stopping look that is sure to turn heads. The "Mystic Green" dress is the epitome of elegance, sophistication, and style.
Materials:
100% Polyester